The 5 Best Online LSAT Prep Courses
Which LSAT prep course is right for you?
Find out with our in-depth comparison of the five best LSAT prep courses on the market.
The LSAT is a difficult test that you'll need to pass if you want to go to law school. It has some unique features, like logical reasoning questions, that make it distinct from many other, similar exams.

Passing the LSAT is no small feat. It's common for people not to pass their first time out. You can reduce the chances of this -- or pass next time you take it -- by investing in an LSAT prep course.

The best online LSAT prep courses will have options that encourage you to both memorize and apply important concepts. They're designed to help you really internalize and retain the information you'll need to ace the test.

There isn't a single LSAT prep course that will meet every student's needs. Your cognitive style, your preferred study methods, and your lifestyle will all play a role in which course works best for you. When you're looking for a good prep course, you'll want to try and find the right fit for you.

Here's an overview of the top five LSAT prep courses, their features, and their strengths and weaknesses.
Disclosure: At LSAT Clarity we value transparency above all else. If you click on an affiliate link on our site and then make a purchase, we may get a small cut of the revenue from the sale – at no extra cost to you.
Top 5 Most Popular LSAT Courses in 2022
Just because a course is popular, doesn't mean it'll help you ace the exam!
That's why we've narrowed it down to five of our most highly-ranked LSAT prep courses:
Our #1 Rated LSAT Prep Course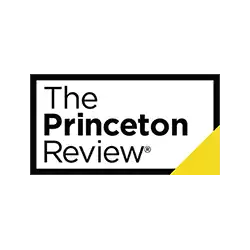 Here's how these five courses compare on price, curriculum, course format, and much more.
Header

The Princeton

Alpha score

Magoosh

LSAT Max

Blueprint

Online promo codes




Use lsatclarity for a 10% off discount!

Online promo codes




Use LSATCLARITY to get 10% off

Online promo codes + LSAC Fee Waiver Scholarship available for qualifying students

Students who want an in-person, small class environment

Motivated students with some base of knowledge who want to self-study and self-pace

Busy or budget-conscious students

Students who favor an app experience

People who want one-on-one, live support (it's unlimited)

Full-Length Practice Exams

Yes, with 5 point score increase guarantee

Email, phone, instant messaging

1-12 months, depending on the plan

Unlimited with subscription
The Princeton LSAT Prep Course
The Princeton LSAT prep course is well reviewed, and claims to give its students an average increase of 12 points.

With more than 8,000 LSAT questions, they offer a comprehensive study system that gets results.

They offer several different packages you can purchase, including:
They can guarantee better scores because they do have expert lecturers and exceptional supplemental materials. The Princeton Review is well-known for their test preps in numerous skilled fields and they offer premium services for LSAT candidates.
Who is this course best for?
If you favor a highly individualized approach to studying, and you're looking for in-depth, high-quality instruction, the Princeton LSAT prep course could be a fantastic choice for you.

The self-paced option offers flexibility and the ability to go at your own pace. Alternatively, you can select a traditional or virtual course with a more clearly defined structure to it.

If your goal is to get into a top law school, studying using the Princeton LSAT review can make it happen. It's tailor-made for high-performing students who have an ambition to get into the best schools.
To learn more about the Princeton Review courses, don't miss our complete and in-depth Princeton LSAT Exam Review.
The Princeton Review LSAT Prep Course Details
Here's an overview of the relative pros and cons of the Princeton LSAT prep course.
Our Recommendation:
Princeton LSAT prep offers live, in-person instruction, which sets it apart from most of its competitors. You can work on your own, or you can work closely with an instructor to get personalized guidance.
Alpha Score LSAT Prep Course
Alpha Score LSAT prep course is a comprehensive study system designed to help prepare you for the LSAT.

All of their course material is centered around the official LSAT exams, offering the latest, most up-to-date questions that reflect those on the actual test.

Some of Alpha Score's standout features include:
Who is This Course Best For?
The Alpha Score prep course can fast-track your studies for the LSAT, so you can ace the test and get the score you're going for.

Student reviews indicate that the people who get the most out of Alpha Score LSAT are those who are highly self-motivated. The course offers plenty of useful materials, but you'll need to apply some organization and strategy to get the most out of them.

If you want to accelerate your studies and ace the LSAT, Alpha Score might be the program for you.
Want to learn more before making your final decision? Then read our comprehensive Alpha Score LSAT Review and learn everything about their courses and offerings.
Alpha Score LSAT Prep Course Details & Features
Like any LSAT prep course, Alpha Score has its own unique set of pros and cons.
Our Recommendation:
Alpha Score is designed to place your focus on the areas that are the most challenging for you, helping you strengthen your weakest areas in preparation for the test. To leverage this approach effectively, you'll need to develop a sense of where your weak points lie.
Magoosh LSAT Prep Course
The Magoosh LSAT prep course is a self-study program. It's designed so that you can approach the materials at your own pace. (See our post on LSAT tips for some helpful advice about self-directed study.)

If you're a self-starter and you like to do things your own way, Magoosh might be a good fit for you.

With Magoosh, you'll need to exercise independence and take the initiative. If you're willing to do that, this course does a great job of covering everything you'll need to know for the exam.

Magoosh offers a score guarantee: you will increase your score by five points or get your money back. This applies exclusively to people who have taken the LSAT prior to purchasing Magoosh.

Their programs are available for one or 12 months. You can purchase the leanest or most robust program, depending on your budget and what you need.

Their highest tier prep course comes with a few useful extras:

Who is this course most suitable for?
If you're highly motivated to learn how to study for the LSAT, but you're on a tight budget, Magoosh is a great choice.

Both their free and paid materials will get you ready to ace the exam and get into law school. Plus, their LSAT app gives you 24/7 access to the materials anywhere you go.

Overall, Magoosh is a solid choice.
If you want to learn more, check out our in-depth Magoosh LSAT Prep Course Review.
Magoosh LSAT Prep Course Details
Like any LSAT prep course, Magoosh has its own distinct upsides and downsides.
Our Recommendation:
Best Budget-Friendly Prep Course
If you're on a limited budget, Magoosh is probably the LSAT prep course for you, as it's the most affordable one. It can give you what you need without breaking the bank.

However, Magoosh's questions and practice tests aren't quite as aligned with the actual test as those you'll get with some of the other courses, which is something to keep in mind.
LSAT Max LSAT Prep Course
LSAT Max were one of the first LSAT test prep companies to go mobile, so you get a completely integrated experience.

Accessible on-demand and at any time, the LSAT Max prep course gives you access to informative whiteboard video lessons and full-length practice tests. Their LSAT-Flex simulator feature provides you with one of the most authentic practice test experiences you can find.

You can either buy the entire study course or purchase individual sets of prep tests to help you get ready to take the exam. This versatility makes LSAT Max a solid choice for motivated students that aspire to a career in the legal field.
Who is This Course Best For?
Because of its handy app, LSAT Max is great for busy students on the go. The accessibility and mobile integration work well if you only have small windows of time in which to study.

LSAT Max is also one of the more affordable prep courses out there, thanks to its many financing options. You can pick and choose the parts of the program you need, and pay for it all as you go.

If you're looking for a flexible study plan that works on your schedule, LSAT Max is a solid choice.
We recommend reading our extensive LSAT Max Review as well to gain more insight on the prep course.
LSAT Max Prep Course Details
Here are the pros and cons of LSAT Max:
Our Recommendation:
The LSAT Max prep course is designed to be accessed and used on a smartphone or tablet. The company went this route early, so they've had a lot of time to refine the mobile integration. You'll find that LSAT Max offers one of the most fluid and intuitive user experiences of any LSAT prep course.

You can easily perform daily drills or logic games anywhere from your phone or tablet. You can also download the content to view later, if you don't have constant access to wifi.
Blueprint LSAT Prep Course
Blueprint LSAT is a comprehensive study program with impressive claims of improving LSAT scores by an average of 11 points. They select only the most elite instructors and promise an engaging -- not boring -- learning environment.

Blueprint LSAT prep courses have been around for more than 15 years. They have developed a robust online platform to track your learning and performance, providing a fully customized study schedule based on real data.

You can also schedule live online or in-person courses for a more structured approach. Pretty much any way you want to study for the LSAT, you can do it using Blueprint LSAT review materials.
Here's what stands out about Blueprint:

The only real downsides is that Blueprint can run more expensive than other self-study options. To offset the cost, there are subscription-based plans. If you buy into a subscription course for LSAT prep through Blueprint, you can get access for as long as you want and manage your budget with predictable monthly payments.


Who is this course most suitable for?
Because of the flexibility and variety of course options, Blueprint LSAT is pretty adaptable to almost any kind of student. However, it would make a good choice for students who have the motivation to study on their own with an online course.

Whether you want the structure of an in-person, scheduled course or the freedom of self-paced online studies, Blueprint has resources to make it work. They also offer tutoring packages for those who need individualized attention.

While it's not the most affordable compared to other LSAT courses, Blueprint's online course can be a solid choice, allowing you to split the cost into monthly installments.
You can read our thorough Blueprint LSAT Review for more information on the course and all its features.
Blueprint LSAT Prep Course Details
The Blueprint LSAT prep course has its own unique set of pros and cons.
Our Recommendation:
If you are looking for a monthly-pay online course, Blueprint offers excellent content, high-level instructors, and a personalized study schedule based on your performance and preferences.

You can also choose an in-person class, attend live online, or upgrade to tutoring for a higher price.
Best LSAT Prep Courses for 2022 (Our Testing Results and Recommendations)
So how do these five courses stack up against one another? Here are our picks for the best course across several important categories.
Our #1 Rated LSAT Prep Course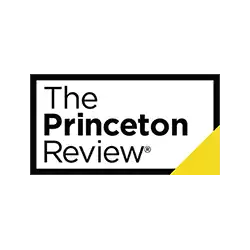 Best In-Person LSAT Prep Course
The Princeton LSAT review offers in-person courses, a feature that sets it apart from its competitors.

If you'd prefer to take a prep course in person, it's by far your best choice.

You can attend these courses with a quality instructor, and receive immediate feedback and advice as you learn the material in a structured classroom environment.

While some classes are larger, you can also elect to attend a course that is limited to four students. This will offer the maximum level of interaction with a qualified instructor who can help you address areas of weakness and practice real exam skills.
Best In-Person LSAT Prep Course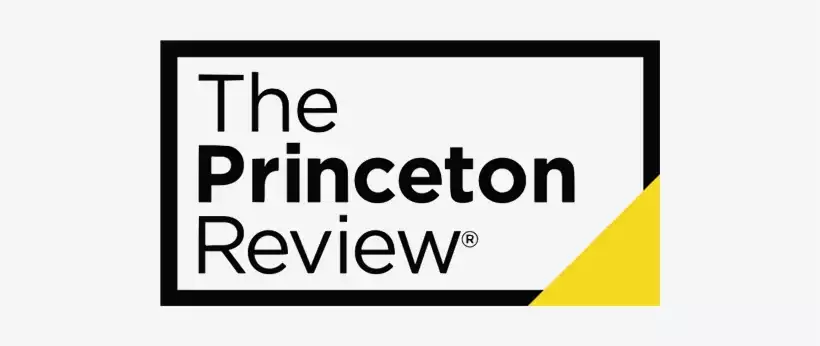 Best Support
Blueprint has the best overall support, coming from instructors who scored in the 98th percentile. The courses include unlimited access to LSAT experts during Live Office Hours, 6-days per week.
Blueprint offers LSAT prep products for different budgets and levels of engagement - in-person, live digital, and self-paced online.

Blueprint comes at an elevated price compared to other LSAT courses, but the supported study experience is worth it.
Best Support

Best for Advanced Students
Advanced students who have either taken the LSAT before or are knowledgeable about the materials may benefit from the more open, less regimented course of study offered by Magoosh LSAT Prep.

Magoosh provides comprehensive materials and study resources, but organized with a less defined structure than some of the other programs.

Magoosh is priced affordably, but you can still get practice questions, games, video lectures, and reading material that will help prepare you for the test.
Best for Advanced Students

Most Flexible Format
Designed for self-paced study, Alpha Score's online LSAT review course offers a superior degree of flexibility compared to other courses.

Alpha Score's video courses can be sped up or slowed down to control the rate of information. This is ideal for candidates who lead busy lives with crowded schedules, and who need to accelerate their study during specific windows of time.

You can revisit challenging materials as many times as possible. This flexibility accommodates different people's study patterns and lifestyles to help prepare them for the LSAT.
Most Flexible Format

Most Affordable
Magoosh LSAT prep course is the most affordable. Starting at under $200 for three months of access, you can get solid study materials and real practice questions for the lowest price of any LSAT prep course.

They also have free resources that include an LSAT prep blog and online downloads.

If you're on a budget, but you still want a quality review course, Magoosh is probably the best option for you.
Most Affordable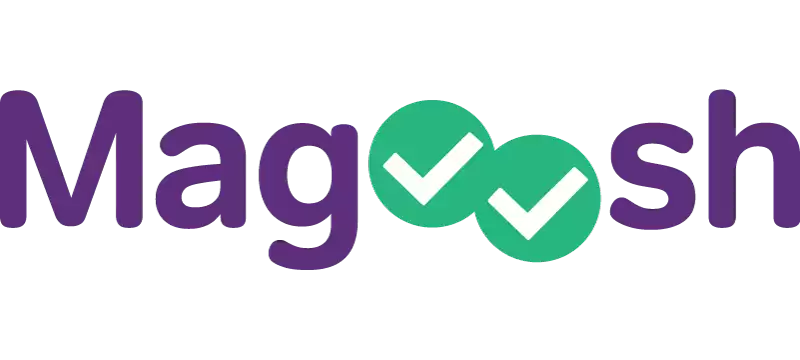 Best Quality of Material
The Princeton LSAT review is known for having the largest test bank of over 8,000 study questions. It also features a significant quantity of official LSAT practice materials, including six full-length practice tests.

If you are looking to maximize your study time with the highest quality materials that are likely to be most similar to the actual test, this review course may be the right choice for you.
Best Quality of Material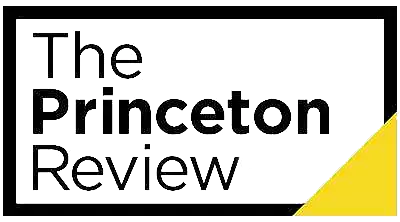 FAQs
Here are some additional answers to questions you may have about the best LSAT prep course.
Are LSAT Prep Courses Worth It?
LSAT prep courses provide expert instruction, text-based materials, logic games, study plans and more to help prepare you to get the best score you can on the LSAT. They provide some much-needed structure to your LSAT studies.

Because the LSAT exam is highly complex and difficult, it is important that you systematically approach your studying. An LSAT prep course provides such an approach, ensuring that you don't have gaps in your understanding or in your test-taking skills.

Many students over the years have found that they could not pass the LSAT without a prep course of some kind. A good course can be invaluable if you want to do well on the test.

An LSAT prep course is a worthwhile investment for driven, high-achieving students with their sights set on a career in law.
What is the Best Online LSAT Prep Course?
There are many different online LSAT prep courses, each of which takes a unique approach to preparing students for the LSAT exam.

You'll want to choose a course that best fits your individual needs and preferences.

Some of the questions you should ask yourself when shopping for a prep course include:
How Much Does an LSAT Prep Course Cost?
LSAT prep courses that you buy online can range from $200 to $2,000.

Each course is unique, with offerings that can differ significantly from course to course.

With most test prep companies, you can purchase pieces of a program without gaining access to their more comprehensive curriculum. You can also pay a larger or smaller amount, depending on how much one-on-one interaction or individualized attention you want from instructors.

Many companies offer payment plans or financing, so you won't have to pay the entire cost all at once.

You will want to carefully review what each of these courses offer, to make sure that what you do end up buying will best prepare you for the LSAT exam.
Should I Take an LSAT Prep Course?
An LSAT prep course, as opposed to self-study, will give you essential materials to practice the concepts on the exam.

The LSAT is not just about memorizing facts. It features logic games, reading comprehension exercises, and other tests that require critical thinking and logical reasoning. This is something you will need to practice.

Acing the LSAT is about test-taking skills, as much as it's about knowing and understanding the right information. The test's unique format makes it challenging to prepare for, and a good LSAT prep course can help you do that.
Should I Self-Study Before an LSAT Prep Course?
Many LSAT prep courses will offer either a free practice test or free trial. This would be the best way to know whether the materials available for purchase are sufficient for your studies, or whether you need to self-study before, or in conjunction with, an LSAT prep course.
What is the Best Time to Take an LSAT Prep Course?
You'll want to strategically choose the window of time you dedicate to preparing for the LSAT. You will want to put in the right amount of study time so that you are prepared to pass the test the first time.

Most experts recommend studying 300 hours for the LSAT. If you can dedicate 20-25 hours of study a week, this will require you to spend 2-3 months studying. This means that you should start an LSAT prep course around 3 months before you intend to take the LSAT exam.
Improve Your LSAT Score, Guaranteed!
The Princeton Review LSAT Course, an excellent choice for ambitious students aiming for top law schools.