Best LSAT Tutors Review:
5 Top Tier Tutoring Programs
Which LSAT tutoring program is right for you?
Find out with our in-depth comparison of the best LSAT tutors out there.
High-achievers go all in for LSAT prep. If you're following an ambitious, step by step path to get into law school, you may want to hire an LSAT tutor.

Tutoring is an above-and-beyond service that can supplement your basic LSAT study plan. LSAT tutors are highly qualified and skilled at providing the time and attention needed to improve your skills.

Because the LSAT is a skills-based (not knowledge-based) test, a lot of practice is involved. Tutoring gives you practice in a one-on-one setting, which can go a long way for retention and optimizing the hours you spend studying. It's an especially powerful tool in conjunction with some of the best LSAT prep courses, which offer a structured study approach for aspiring law students.

Not all LSAT tutoring programs are created equal. There are some unique facets to each that may help you make the right choice.

If you are looking for the best LSAT tutors, here's an overview of the programs that will deliver.
Disclosure: At LSAT Clarity we value transparency above all else. If you click on an affiliate link on our site and then make a purchase, we may get a small cut of the revenue from the sale – at no extra cost to you.
Here's how these five premium one-on-one tutoring programs compare with one another.
LSAT Private Tutoring Comparison:
Connecting with the Best of the Best
LSAT private tutoring varies in price, format, and instructor credentials. Here's an apples to apples comparison of what the most popular LSAT tutoring programs offer and what you'll have to spend to get into them.
But first, here's our top pick for 2022.
Our #1 Rated LSAT Prep Tutor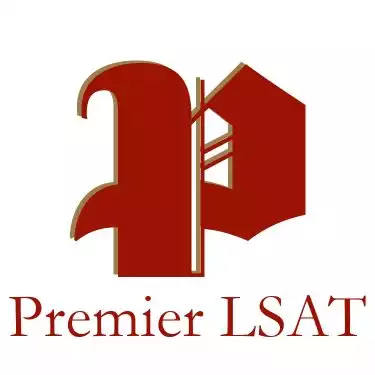 Our #1 Rated LSAT Prep Tutoring Company
Premier LSAT Prep Private Tutoring Review
Premier LSAT Prep is one of the few LSAT tutoring programs that has a super low flat rate. At only $60/hour, this tutoring program averages a 20+ point increase for participants.
Affordability is the mission for Premier LSAT Prep. They recognize that tutoring is the best way to prepare for the LSAT. With personalized attention, you can achieve big score improvements, and with low flat rate pricing, Premier makes it accessible.
The LSAT tutors you'll work with are 99th percentile. In addition to the basics of one-to-one tutoring sessions, Premier LSAT tutors will provide additional LSAT study materials, a customized study plan, and homework assignments that continue the work you do in tutoring.
Premier LSAT tutoring is best purchased in a package. You can buy individual hours for $80 each, but the price drops to $60/hour when you purchase any of these packages:
All of the study materials, homework assignments, additional reading, and more are provided at no extra cost.
If you are interested in buying an LSAT tutoring package from Premier, you can kick it all off with a free 30-minute consultation. Many of these calls are even conducted by the founder of the company.
On that free call, you'll gain some good insight into which tutoring package best fits your needs and more detail on what additional resources will be available to you.
Our #1 Recommended LSAT Tutors for 2022:
While Premier LSAT is one of the newer companies that provide this service, they do it well.
They offer the best rates, while still providing excellent quality tutoring that gets results. For these reasons, Premier LSAT is one of our top recommended ways to access expert LSAT tutoring and study resources.
Get a 5% discount on all Premier purchases using the discount code: LSATCLARITY.
Our #2 Rated LSAT Prep Tutors (and #1 Rated LSAT Prep Course)
Princeton LSAT Private Tutoring Review
The Princeton Review is our #1 rated LSAT tutoring program, with good reason. They are usually among the top three choices for serious-minded students preparing for academic or professional tests.

The Princeton Review LSAT is a comprehensive program with a full study course. This course has downloadable videos, text materials, thousands of LSAT practice questions, and dozens of official LSAT practice tests. Check out our detailed review to learn more about The Princeton Review LSAT course.

Princeton LSAT private tutoring is an addition to these materials that can give students an extra boost. Princeton is known for having the best of the best LSAT instructors. Their tutors are no exception, scoring in the top LSAT percentile and graduating from some of the most prestigious law schools in the country.

LSAT Prep Tutoring by the Princeton Review offers a couple of options. You can buy in blocks of hours, getting either 10 hours for $1,800 or 24 hours for $4,000.

Both options come with some valuable extras, like access to The Princeton Review's practice tests and exclusive printed study materials. You can also choose either in-person or online tutoring options, which cost the same amount.

When you fill out the contact form, you can schedule a call with an enrolment advisor before you sign on the dotted line. This way, you can pick from among the Princeton Review's varied LSAT offerings and understand if a tutoring package is a worthwhile investment for you.

Our Recommendation:
The Princeton LSAT Review is a prestigious course, known for helping students achieve super-competitive scores. This top tier private tutoring program, combined with a Princeton Review LSAT prep course, can give you the edge you need to get into your dream school -- plus, they guarantee you will improve your score or get a full refund.
Blueprint LSAT Private Tutoring Review
Blueprint LSAT Prep offers a wide variety of resources, including self-paced, live online classes, in-person classrooms, and tutoring options. The Blueprint LSAT private tutoring is an elite program that gives you access to 98th percentile instructors.

Blueprint LSAT has course materials, textbooks, adaptive study plans, dozens of real practice tests and thousands of LSAT practice questions. They use Limnu, which is a remote learning technology. For any package you purchase, you'll get a certain duration of access and six days per week live online support.

All of Blueprint's programs have outstanding customer reviews and score increase testimonials, including the tutoring options. You can schedule a call with an Academic Manager before you buy into any of their packages.

One unique aspect of Blueprint tutoring is some flexibility in how you buy into the program. You can sign up for 10 hours of tutoring that cover a single section ($1,999), 20 hours of tutoring that give you an LSAT exam overview ($3,499), or 30 hours of tutoring that give you an in-depth review ($4,799). You can also just pay hourly for as few as four hours of LSAT tutoring ($225/hour).
Our Recommendation:
Blueprint LSAT offers a robust private tutoring program with a lot of flexibility, making it one of the most versatile tutoring programs you'll find. It's one of the better choices if you're just looking to buy a few hours of tutoring, rather than an entire package.
Kaplan LSAT Private Tutoring Review
Kaplan is known for competitive, best-in-class test prep materials. Kaplan Prep LSAT Review offers a comprehensive package of live and on-demand courses, access to all released LSAT questions, over 60 LSAT practice tests, and annually updated textbooks.

For Kaplan LSAT private tutoring, you'll begin with a three-step process:

1. Evaluation
2. Matching
3. Customization

Once you are evaluated and matched with a tutor, you launch a customized LSAT study plan, with an expert tutor to walk you through it. The scheduled tutoring sessions can work around your schedule. You'll get access to tutor bios and understand what they focus on and excel at, before you choose. Besides having excellent LSAT scores, many Kaplan tutors have decades of experience, which you'll see in their profiles as you browse for the perfect fit.

Hiring an LSAT tutor from Kaplan is among the pricier options, starting at $2300 for a 10-hour tutoring package. But this pricing is actually great, when you consider that all of Kaplan's tutoring packages include access to the full on-demand LSAT course, tons of practice tests, and all the study materials you'll need.
Our Recommendation:
Kaplan's private LSAT tutoring program is designed to be customized to you and your specific needs and strengths. You'll get your own unique LSAT study plan after an evaluation, plus an experienced tutor to walk you through it. It's a great choice if you're looking for intensive and personalized one-on-one tutoring.
LSATMax Test Max Prep
Private Tutoring Review
One of the most common LSAT study tips is to create and commit to a study plan. Test Max Prep does this well. They have an LSAT success kit that gives students a free LSAT practice test and a "Road to 180 eBook."

Most LSAT tutoring programs claim 98th percentile instructors. LSATMax private tutors are a cut above, coming in at the 99th percentile. You can schedule LSAT tutoring sessions over the phone or video calls. A unique hook TestMax Prep LSAT private tutoring offers is to a first hour of one-on-one tutoring for only $49.

You'll start with an evaluation and then get matched to a tutor. You can change tutors any time if you aren't satisfied with the fit. Testimonials from people who scored 180 say that the LSAT prep work they did with the the LSATMax course and tutoring made all of the difference.
If you want the benefit of working with a tutor as you work through a prep course, this program is a solid choice -- check out our full review of LSATMax for all the features.

There are a few pricing options that start out at hourly LSAT tutoring at $180/hour. The larger packages have a much better hourly rate, up to 50 hours for $7495.
Our Recommendation:
LSATMax Tutoring has a lot of flexibility in its packages and pricing. You can sign up for a few hours, or go for one of the larger packages and get the full experience. Either way, it's a great choice if you're looking for a quality LSAT tutor to guide you on your journey toward getting into law school.
How to Choose an LSAT Tutor
Choosing an LSAT tutor is an all-important step in this process. As you see, most LSAT tutoring programs have a similar intake process. You will be assessed based on your performance on a practice test and perhaps on a discovery call with an advisor. Then, you will get matched to a tutor who can create a study plan that's right for you.

While you may trust this process, you may also want to do some digging to vet your tutor or request to study with a specific tutor. With many LSAT tutoring programs, you can read tutor profiles online to learn about their unique credentials and tutoring style.

The following criteria should be clearly spelled out:
A tutor's specific academic affiliation, LSAT test score, or length of experience may matter to you. You may also want to request a trial session with a tutor. Knowing how they communicate, listen and whether or not you can effectively learn from them are key aspects to this decision. These are fairly subjective criteria but could make a big difference if you learn in a specific way or have specific goals.
LSAT Tutors FAQs
Here are some additional answers to questions you may have about the best LSAT prep course.
How Much is an LSAT Tutor?
LSAT tutoring ranges significantly in price. You can expect to pay between $50 and $200 per hour for an LSAT tutor. Typically, the more hours you pay for up front, the lower your hourly rate will be. Most LSAT tutoring programs offer financing.
Is LSAT Tutoring Worth It?
Many LSAT students (and law school graduates) attest to the effectiveness of LSAT tutoring. Focused, one-on-one attention goes further than almost anything else in creating a customized LSAT study plan. It is a costly and time-consuming investment but one that could help you get your desired LSAT score.
Who Has The Best LSAT Private Tutors?
LSAT private tutors are typically ranked by their personal LSAT scores. The best LSAT tutoring programs have tutors who scored between the 97th-99th percentile on the LSAT. Knowing they were able to achieve a high score gives students confidence in their abilities.
You may find an LSAT tutor or tutoring company you like that has standards lower than that or does not define their tutors' LSAT scores. You will invest in these with a bit of a risk, knowing they may not be the most elite option.
Our #1 Rated LSAT Prep Tutor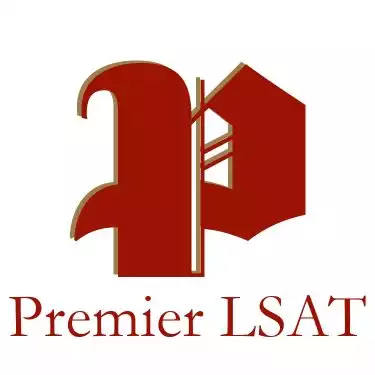 What Do LSAT Tutors Do?
LSAT tutors begin by assessing an incoming student. Typically, this will be informed by an LSAT practice test. The performance on that practice test will help them create a custom study plan.
LSAT tutoring can range from just a couple of hours to a steady, weekly schedule that amounts to 40 or more hours. During these sessions, LSAT tutors will provide some instruction, answer questions, and offer real LSAT practice scenarios, while providing questions and answer explanations.
Should I Self-Study Before an LSAT Prep Course?
Many LSAT prep courses will offer either a free practice test or free trial. This would be the best way to know whether the materials available for purchase are sufficient for your studies, or whether you need to self-study before, or in conjunction with, an LSAT prep course.
What is the Best Time to Take an LSAT Prep Course?
You'll want to strategically choose the window of time you dedicate to preparing for the LSAT. You will want to put in the right amount of study time so that you are prepared to pass the test the first time.

Most experts recommend studying 300 hours for the LSAT. If you can dedicate 20-25 hours of study a week, this will require you to spend 2-3 months studying. This means that you should start an LSAT prep course around 3 months before you intend to take the LSAT exam.
Try Our #1 Rated LSAT Tutoring Company!
Your success demands the best tutors available. So we've done the hard work for you.
We've analyzed and ranked every LSAT tutoring company, and determined that Premier Tutoring is the #1 LSAT tutoring company today. Don't hesitate, get started today.