How long do you need to study for the LSAT? Creating an LSAT study schedule is a #1 priority.
The LSAT is an intense, complex test, unlike any other test you'll have taken. The LSAT hones in on certain skills, like your ability to spot logical fallacies or craft expert arguments. Your LSAT study plan should include plenty of time to exercise those mental muscles.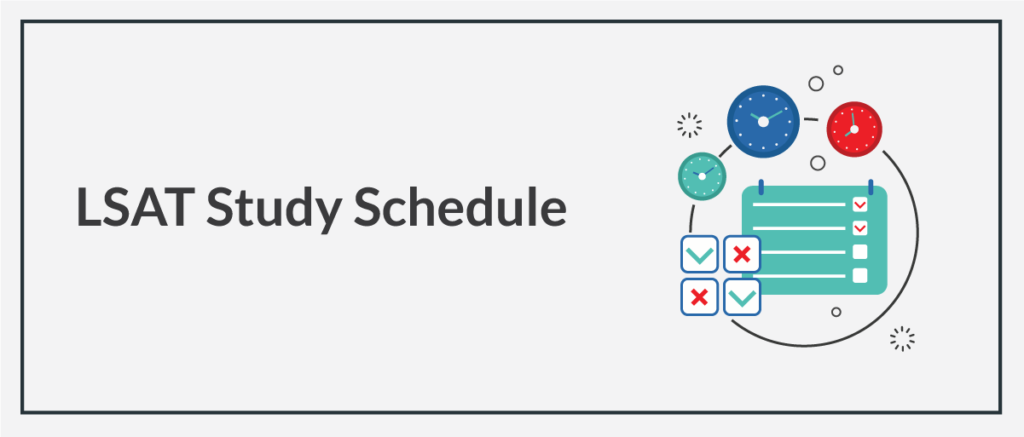 Since it's not a test that requires amassing a ton of information, it's not something you can cram for.
That said, what should your LSAT exam and law school application timeline really be? How long should you study for the LSAT?
This article will provide insight into how long it really takes to prepare. Plus, we'll walk through scenarios that illustrate three different timelines you can follow in your LSAT prep, so you can get a great score and get into law school like you've always dreamed of doing.
Along with some practical LSAT study tips, making a plan and sticking to it will help you get the results you want on exam day.
Originally published on June 19th, 2020, this article was updated, fact-checked, and republished on July 8th, 2022.
How to Create Your LSAT Study Plan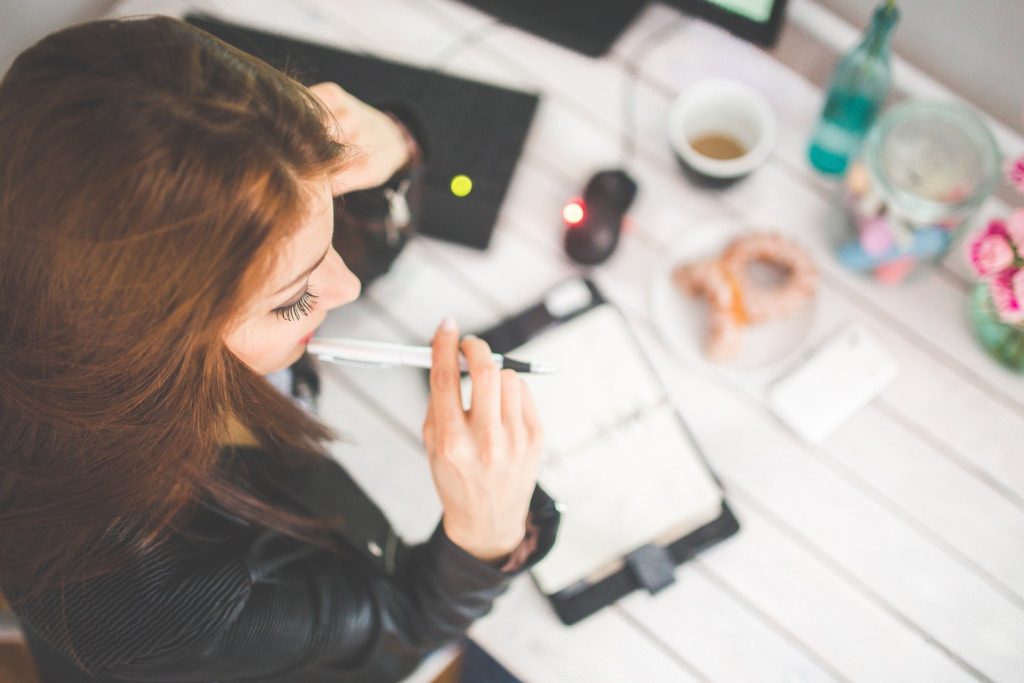 Your LSAT study plan has to include time for reading, some memorization, and a lot of practice for all five of the LSAT sections.
Because the LSAT is more about skills, your timeline will largely depend on how long it takes you, as an individual, to improve in areas like reasoning and analysis.
This is one of the primary reasons that candidates use LSAT prep courses. With online or in-person class formats, you get access to a teacher and practice tests. This can give you a really good feel for how ready you are and how much time you need to take.
Picking up some of the best LSAT prep books is also a good idea, in addition to whatever materials your LSAT course provides you with.
These tips will help you put together a personalized study plan to reach your goals for the LSAT.
Determine Your Goals for Law School Admissions
Before you can decide on how long you need to prepare, or how many hours per week you'll need to commit, you need to establish your end goal.
For example, a fitness goal could be just wanting to get off the couch or competing in a bodybuilding competition. The difference in time commitment between those two goals is vast.
While you can't predict exactly what score you'll need, you can get a general idea of how competitive your top choice law schools are. LSAC publishes an "Admissions Profile" for each accredited law school. Some schools include specific numbers for GPA and LSAT scores from a recent admissions year.
You can look up the schools you want to apply to, or you can input a GPA and hypothetical LSAT score and see what comes up.
So, what are your admission goals?
If you want to do the heavy lifting of getting into an Ivy League law school, for example, you may need to study longer to get those coveted high scores.
Consider Your Work, School, Family, and Other Commitments
Setting up a study plan has to take lifestyle aspects into account. Not everyone can quit their job and study full-time for the LSAT.
Think of your LSAT study plan as taking on a part-time job. Your schedule will have to accommodate daily and weekly goals. The hour count may shift but, for most candidates, 20+ hours a week learning and practicing will be added to the schedule.
Decide how many hours per week you can commit, and factor that into your plan. If you can make studying your primary job, your study schedule can be significantly shorter. If you are juggling a lot of other commitments, give yourself a longer timeline.
Choose an LSAT Date & Study Timeline
There are two main factors to consider here:
When do you need to submit your applications for law school?
How long do you need to study?
The LSAT offers a few testing dates throughout the year. You need to have your score in time to submit your application. You also need to give yourself enough time to study and improve your skills to get the results you want.
Then, you can reverse engineer an LSAT study schedule to methodically cover all the material and skills over the weeks and months leading up to your exam day. You'll want to practice each set of skills, conceptual frameworks, logic games, etc.
This takes time and some focused preparation.
The LSAT review course you choose may provide a scheduled curriculum that does this for you. You can also do this yourself, using LSAT prep books and mapping out the work over 2, 3, or 6 months.
Figure Out Your Strengths and Weaknesses Before Starting to Study
Everyone has a different starting point, and different skill sets. You will naturally find some sections of the LSAT, certain types of questions, or particular skills more difficult to grasp than others.
It's important to realize that you're not stuck with the skill level you currently have. More study will improve your skills. So, which areas do you need to work on most?
First and foremost, get a baseline. If you took the LSAT right now, what would you do?
Now, don't overreact to the results. Remember that LSAT is about mastering skills. You can do that. Nobody starts out ready to crush it. A practice test will immediately identify the areas in which you need the most growth or improvement.
This will help you buy the right LSAT study course and tailor your study experience to focus on your weak spots.
Plan for Accountability & Protect Your Study Time
Whether you follow an accelerated or extended plan, you can do what you need to succeed.
Whatever life you have, changes will need to be made to study for the LSAT. You will need to change some routines, and cut back on commitments that take time away from studying.
For some people, signing up for an in-person class with high accountability can help you accomplish that goal. Kaplan LSAT Prep offers in-class options, and The Princeton Review LSAT Course is known for small class sizes with lots of access to instructors.
Example LSAT Study Schedules (Two, Three and Six Months)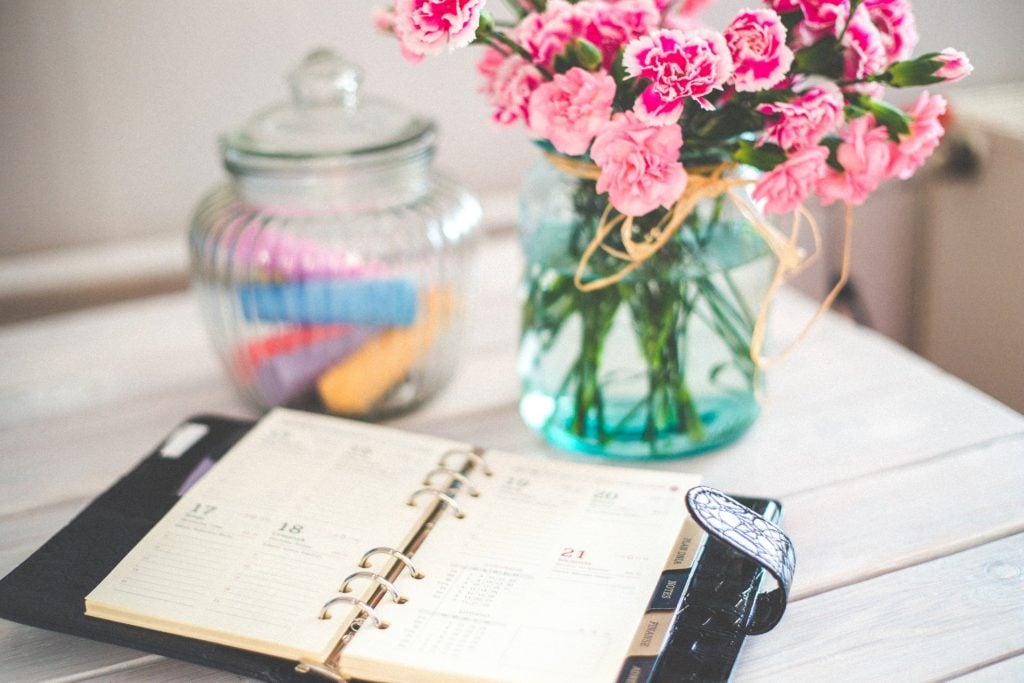 Here are three examples of standard LSAT study schedules.
These follow two, three, and six-month study plans. Some people start out with a shorter timeline and have to shift to a longer timeline, or vice versa.
While all of the timelines are manageable, there are pros and cons to setting a shorter or longer timetable.
Two Month LSAT Study Schedule
Eight weeks is not a long time to prepare for the LSAT, but it can be done. A two month study schedule is pretty much going to require you to study for at least four hours a day, five days a week.
This ambitious timeline requires some real discipline. You'll have to make some major lifestyle changes and budget your time wisely. Setting bite-sized goals and having an overarching game plan that you stick to are key to making this work.
Here's how to allocate your time:
Month 1
The first month is for building a foundation. These are the basic steps you'll take:
Take a practice test to get a baseline score.
Have your diagnostic exam assessed with a study tool or by a pro.
Create an eight-week schedule with specific hours on your calendar.
Start practicings skills and using flashcards.
Month 2
The second month is skill-building. Here is what you should do:
Practice logic games.
Practice logical reasoning.
Practice reading comprehension.
Master your strategies for each of these sections.
Do two to three hours of practice problems a day, in addition to your other study.
Keep in mind that you need to both practice and review.
Reviews are essential to doing well on the LSAT because the "why" behind questions and games is what the test is designed to get at.
Three Month LSAT Study Schedule
A three month LSAT study schedule is a great option for most students. It isn't too long that you start forgetting introductory ideas and it isn't too short that you have to rush.
You can dedicate a couple of hours a day, five days a week for about 12 weeks. This is good pacing for most candidates and encourages the right level of skills and recall.
Here is how you would allocate each month for this plan.
Month 1
The first month is assessment and foundations. Here is what you should cover:
Take a practice test and get your baseline score.
Use your baseline score to create a study plan.
Create a study schedule and block out time.
Start flashcards, memorization, and initial practice.
Month 2
In the second month, you are starting to build meaningfully on your conceptual foundation.
Implement test-taking strategies.
Practice logic games.
Practice logical reasoning.
Practice reading comprehension.
Improve strategies for each of these sections.
Work on weak areas first, and spend at least two hours a day: one in practice, one in review.
Month 3
The third month is for full-on test prep mode.
Perfect test-taking strategies, including timing and cadence.
Master logic games.
Master logical reasoning.
Master reading comprehension.
Take multiple practice tests.
Address all areas of weakness.
Do a final review.
At the end of your three months of study, you want to be sure that you are test ready. You gain this knowledge by taking practice tests that are assessed by software or a teacher.
Six Month LSAT Study Schedule
Compared to a two or six month schedule, six months may feel like all of the time in the world. However, there are huge opportunities to misstep as you take a lengthier approach.
Depending on your learning style and other commitments, you will have to force yourself to stick to a course of study for the long haul. This duration may feel luxurious, but it also may be the only way you can allocate the right amount of study time to actually do well.
Especially if you are hungry for a high score, this timeline may be the right choice.
If you have six months, you will want to plan on studying for one to two hours, three to four days a week.
Month 1
The first month will follow the same format as other plans, except that your final study plan will have some extra time built into it.
Take a practice test and get your baseline score.
Use your baseline score to create a study plan.
Create a study schedule and block out time.
Start flashcards, memorization, and initial practice.
Month 2
During the second month, you are building on your foundational skills. You can take some extra time but, in total, you want to spend five to six hours practicing problems.
It's also key to continue using flashcards for vocabulary building.
Month 3
By the third month, your skills are getting more competent, which means you need to dive deeper. You'll want to grow in your abilities with:
Game structures
Question structures
Test strategy
Reading strategies
Month 4
In month four, you want to start targeting your study to shore up any areas you've neglected.
Take another practice test to identify and understand your inherent weak spots. Use that to dedicate specific time to the vocabulary, concepts, and abilities you need for each section.
By the fourth month, you also want to start adding transitional language, logical reasoning, and continue practice with reading comprehension.
Month 5
By the fifth month, it's important to have a high level of proficiency in each of the three sections of the LSAT. This gives you the opportunity to practice unique questions and scenarios.
Continue practicing these specific skills and questions:
Game strategy
Theories and constructs
Statements and more question types
Conditional logic
Necessary assumptions
Inference practice questions
Your test prep needs to include pacing skills and continuing to develop a rock solid strategy for answering questions in the allotted time.
Month 6
By the sixth month, you need to be knee-deep in review.
You should be spending equal time learning the explanation behind questions, scenarios, and games as you are practicing. This will ensure that you get to the conceptual framework that is all-important to get to the right answers.
In this final month, you also want to spend some time practicing your writing sample. While this is unscored, it is an opportunity to showcase your personality and abilities to law school admissions departments.
Your LSAT Study Schedule
Your LSAT study schedule decisions will be based on personal and professional factors. It is essential that you dedicate the right amount of time to best prepare.
The LSAT isn't a test you can walk into cold. You need intensive study with quality materials.
If you don't want to go it alone, check out the top-rated LSAT review programs, and choose one that fits your learning style and budget.