LSAT logic games are about as much a "game" as, well, the Hunger Games. Truth be told, logic games stand apart. Of the five sections of the LSAT, this one requires more work up front. These questions will probably be unlike anything you've encountered in your education thus far, so you'll need to be prepared with LSAT logic games strategies and a lot of practice.
If you are taking an LSAT prep course, you should find some strategy advice and practice questions are included. If you are choosing to self-study, check out our recommended list of LSAT prep books, some of which specialize in building logic skills.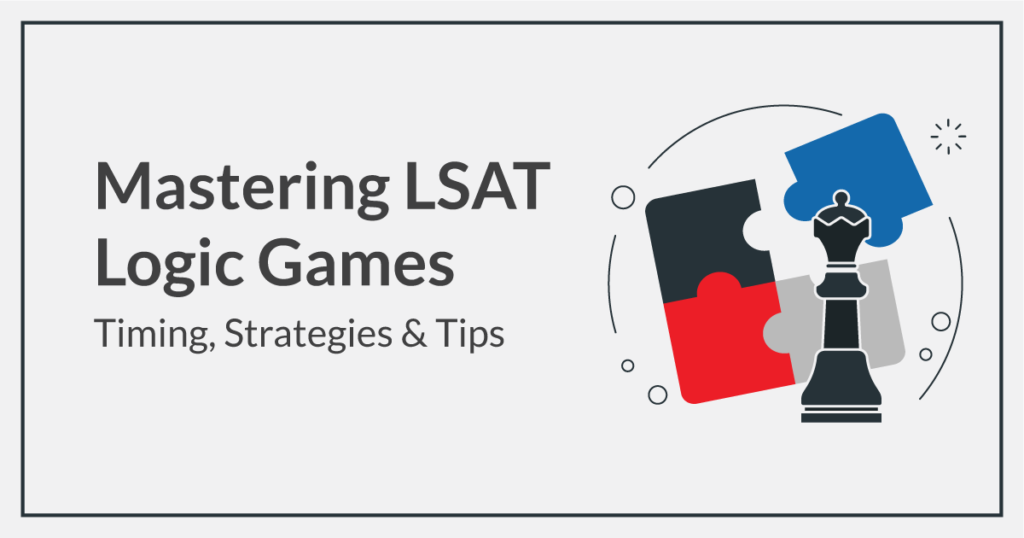 In the logic section of the test, you'll get four games, with five to seven questions each. The games themselves will require you to solve puzzles and resolve equations. You'll be given different scenarios, and you will have to make logical deductions and resolutions.
It's a little like mental gymnastics. To excel, you need to train.
This article will provide info on:
Types of LSAT Logic Games
How to Solve LSAT Logic Games
How to Get Faster at Logic Games
LSAT Games Questions
Let's dive in.
Originally published on November 3rd, 2020, this article was updated, fact-checked, and republished on July 6th, 2022.
LSAT Logic Games Example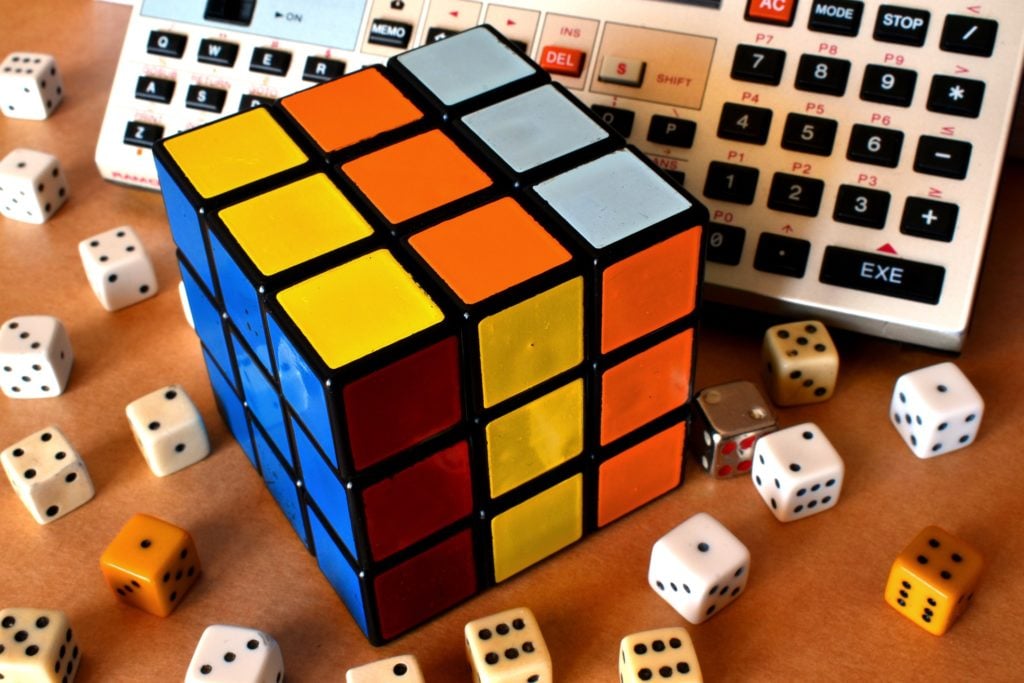 Technically, this section of the LSAT is known as Analytical Reasoning, endearingly termed Logic Games. Here is a sample question published by Manhattan Review:
In a school function ceremony, seven students, Amy, Bob, Chad, Dom, Elisa, Fischer, and Grant have to deliver their performances in seven consecutive slots, not necessarily in the order of their given names. The following information is known about the order in which the students perform:
– Chad performs immediately before Dom
– Grant performs sometime after Chad
– There are exactly two performances made between the performances of Amy and Elisa
A FREE LSAT PRACTICE QUESTION PUBLISHED BY MANHATTAN REVIEW
One of the six sub-questions for this scenario is:
If Amy was the second to perform, who was the third performer in the ceremony?
A – Bob
B – Chad
C – Dom
D – Grant
E – Fischer
Hopefully, this example gives you a feel for the aforementioned mental gymnastics you'll have to be ready to pull off. But that's just one type of logic game.
You can see many more examples and solutions with video walk-throughs from Magoosh, an excellent LSAT prep course.
Types of LSAT Logic Games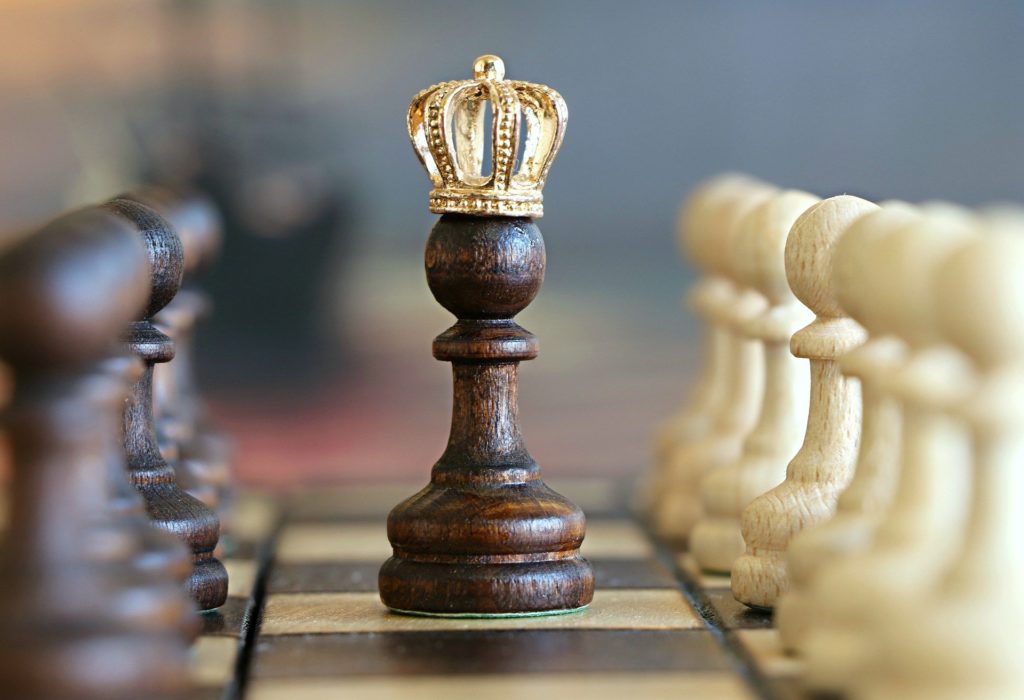 Studying for LSAT logic games according to category may be an effective strategy. According to the test prep company Powerscore, most games will probably address Linear Thinking, Grouping, and Sequencing.
Matching, Mapping, Patterns, and Circular Linearity will also show up.
Let's break down some of the likely categories you'll encounter on the test.
LSAT Sequencing Games
Sequencing games will require you to observe and then apply rules. They may require absolute answers.
The processes you follow should be established from the outset. In other words, the first thing to do is look for the meta-rule and then any additional rules.
Many people use scratch paper or visualizations to draw out the connections and sequences. Because there will be more than one question for each sequencing game, it's important to hold the rules in your mind, as they should apply globally.
LSAT Grouping Games
Grouping and sets are pretty common and will have an ordering component that may feel similar to sequencing. Unlike straight ordering configurations, grouping may be presented out of order and have a lot of contingencies or dependent thoughts.
Sometimes, grouping will be presented as simple numbers which themselves may have subsets. It's important to pay attention to language of restriction, exclusion, inclusion, or any categorization. Many people diagram out on a chart or table.
LSAT Matching Games
Matching games on the LSAT are less common than sequencing or grouping, but require a combination of skills. You should be able to create a standard diagram that helps you keep track of data points and connections.
Your LSAT study plan should include practice in this. Some experts recommend skipping matching and coming back to it because it can be a little trickier than sequences or groups.
LSAT Hybrid Games
LSAT Hybrid game types are simply combinations of the above and other, less common LSAT game types. While these can feel intimidating, remember that as long as you have core strategies for all of the types, you'll be able to handle them when they're combined.
How to Solve LSAT Logic Games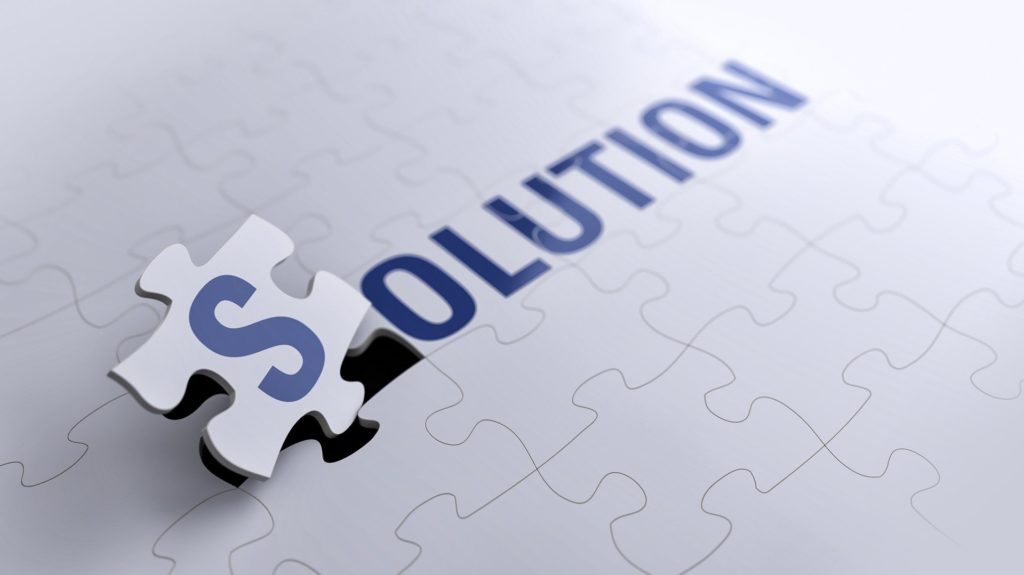 There are several tried and true techniques that have helped thousands of people pass the LSAT. If you already feel your head spinning, don't despair. There are methods that, when practiced, you'll be able to successfully apply on test day. The first major skill you'll develop for LSAT analytical reasoning is LSAT diagramming.
LSAT Logic Games Diagrams
Draw it out. That's the general, overarching recommendation for the logic games. And the LSAT tutors and expert instructors mean this literally. There are many diagramming techniques, all of which are designed to help you keep the facts and figures straight.
The goal is for your diagramming strategy to be quick, easy to read, and simple. You don't want to miss something because you swapped a letter or word out by accident. You'll work on applying whatever method you choose over and over again before test day.
Use A Consistent Set of Symbols
On the LSAT logic games, symbols vary greatly. Depending on which LSAT course you take, you'll probably learn different symbols. The point is to assign the representative terms or entities with the same letters and numbers. This standardizes your diagram method.
Memorize the Rules of Logic Games
LSAT logic games will present a story, clues, and questions. The story is where the rules are. As mentioned above, you'll want to extract meta-rules and subtler rules that you read in the narrative.
If you start getting into the weeds conceptually, take a deep breath and go back to the rules. Everything you need to know to solve the problem has been told to you. You just need to understand and apply it.
How to Get Faster at Logic Games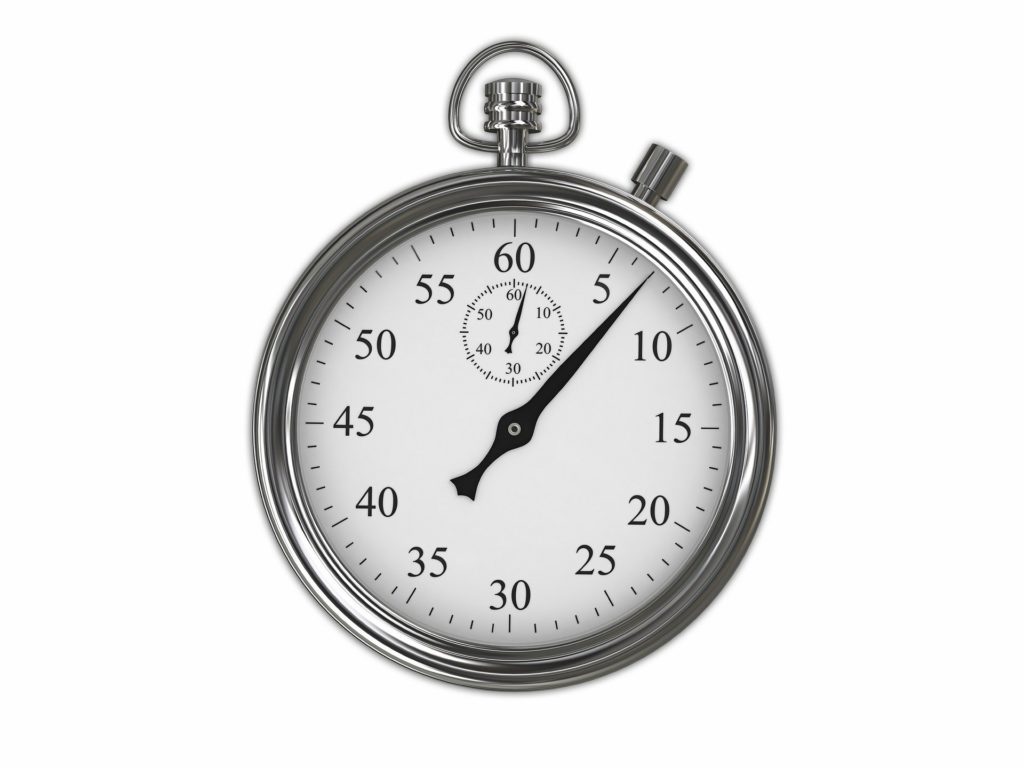 The LSAT is a three and a half hour test. Analytical reasoning is 35 minutes. You'll have four logic games, which means you'll answer between 22 and 24 questions. You can already see the immense speed that will be required to do this well.
Practicing a wide variety of questions, as much as you can, will be key for this section (this is also one of the most important LSAT Logical Reasoning tips).
Working on your speed by practicing your logic games strategies will be a big contributor to improving your LSAT score.
Here's how you can get faster at logic games.
Place Diagrams as Close as Possible to the Questions
Sloppy work is going to slow you down. Your crystal clear diagrams should be positioned close to the questions, so your eyes can quickly scan back and forth.
Draw Small and Simple Diagrams
You'll need to apply some spatial planning as you diagram. This will be part of your LSAT test prep. Small and simple diagrams for each logic game will go a long way in reducing the time spent revisiting something you already wrote out.
Keep the Scratch Paper Organized
In case it hasn't sunk in yet: you are literally using a paper and pen for the LSAT. In addition to practicing your penmanship and placement, it's important that you don't shuffle papers around or lose track of what's what. Keep your area organized.
LSAT Logic Games Questions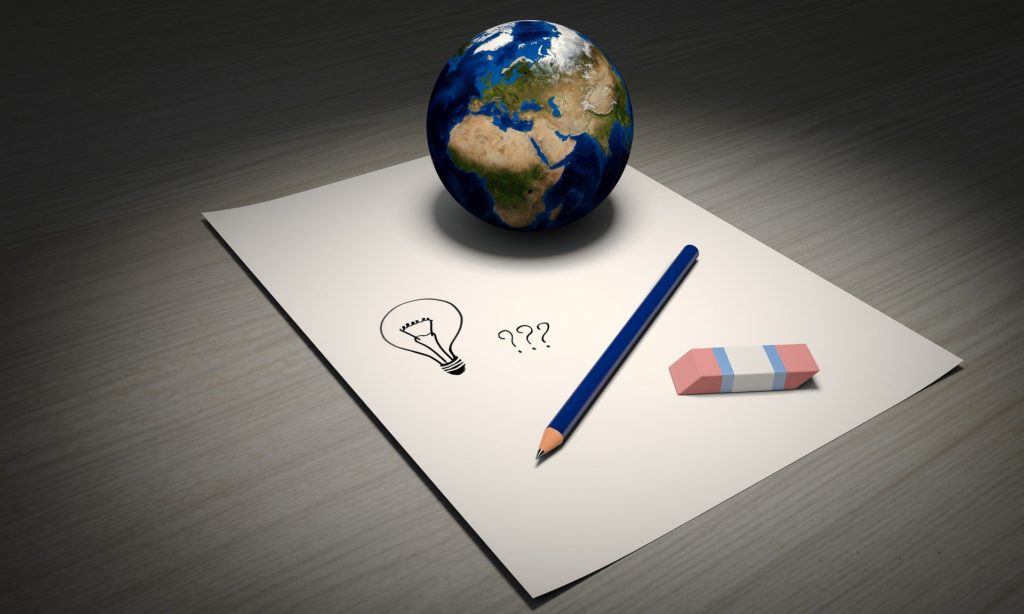 Each of the four logic games are going to have multiple choice questions. You'll get between 5 and 7 per game. They will address different things you read about and require you to make applications, connections and use logic. Once again: the LSAT is difficult, and this section can be a particular struggle.
How Many Types of Logic Games are There on the LSAT?
We detailed the common logic game types above but there are really three broad categories. They will be accompanied by written text that outlines the rules and set up. The global categories for logic game questions are:
Sequencing
Matching
Grouping
Because there are also hybrid questions, it's essential that you work hard to get a system and diagram strategy down for each of the three basic types.
How Do You Read Logic Games?
The logistical problem provided in each logic game is set up in the story portion. The most important advice any LSAT expert gives is to read it carefully. Remember that the logic games only require conceptual knowledge. There aren't any facts about subject matter that really impact your ability to answer. What does impact your ability to answer is how carefully you pay attention to the rules.
How Many Logic Games are on the LSAT?
There are four logic games on the LSAT. Each of these has between 5 and 7 multiple choice questions.
What are the Most Common LSAT Logic Games Answer Choices?
While there are plenty of online threads that claim to give you probability metrics for the LSAT logic games, the LSAT is frequently changed and expertly written. This means that guessing isn't a good strategy. Analysts at PowerScore have done the math. According to them, LSAT answer probability is almost perfectly equal between answers A-E.
Prepare for the LSAT Logic Games
The LSAT logic games are probably going to require an investment both in time and study materials. The best online LSAT prep courses will include special study strategies and test-taking techniques to excel in this. It's just as important to learn how to study for the LSAT as it is to actually study.
All of your effort will pay off, though. With the right prep, you can get the results you want.