When Covid-19 hit, it sent a wave of disruption across all areas of life. That includes LSAT testing and law school applications. With test centers closing down and waves of viral spread, the Law School Admissions Council (LSAC) was in a bind to accommodate the demand of test-takers, while also abiding by all health measures.
LSAC was forced to come up with an online LSAT variant that allowed student applicants to take the test at home remotely to maintain social distancing and isolation.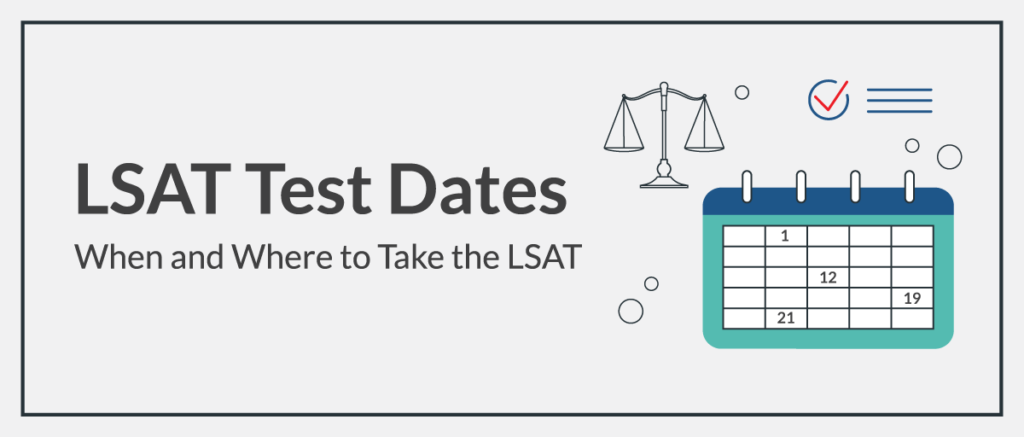 In this article you'll find all the current information about taking the LSAT and scheduling your test date.
Originally published on November 10th, 2020, this article was updated, fact-checked, and republished on July 7th, 2022.
LSAT-Flex – Taking the LSAT Remotely Online
Due to the COVID-19 pandemic, special accommodations were made for the 2020 LSAT test dates. LSAT-Flex was the solution provided by LSAC for people whose plans were changed due to the closure of test centers due to COVID-19.
LSAT-Flex is a three-part online test that includes the three scored sections of the LSAT. These are Logical Reasoning, Analytical Reasoning (logic games), and Reading Comprehension. LSAT Writing covers the writing sample portion of the LSAT and is done separately at a time of your choosing.
LSAT-Flex gives students the opportunity to take the LSAT remotely while being proctored virtually by software. The online test was first offered in May 2020. Between May and October of 2020, almost 80,000 students completed the LSAT online.
By popular demand, LSAC is continuing to offer LSAT-Flex through 2022 and 2023.
To take the LSAT-Flex, you will need to have a Windows or Mac computer and use a tool called ProctorU. It's also important that you have a stable, high-speed internet connection as well as an enabled webcam for remote proctors.
LSAT Schedule: 2023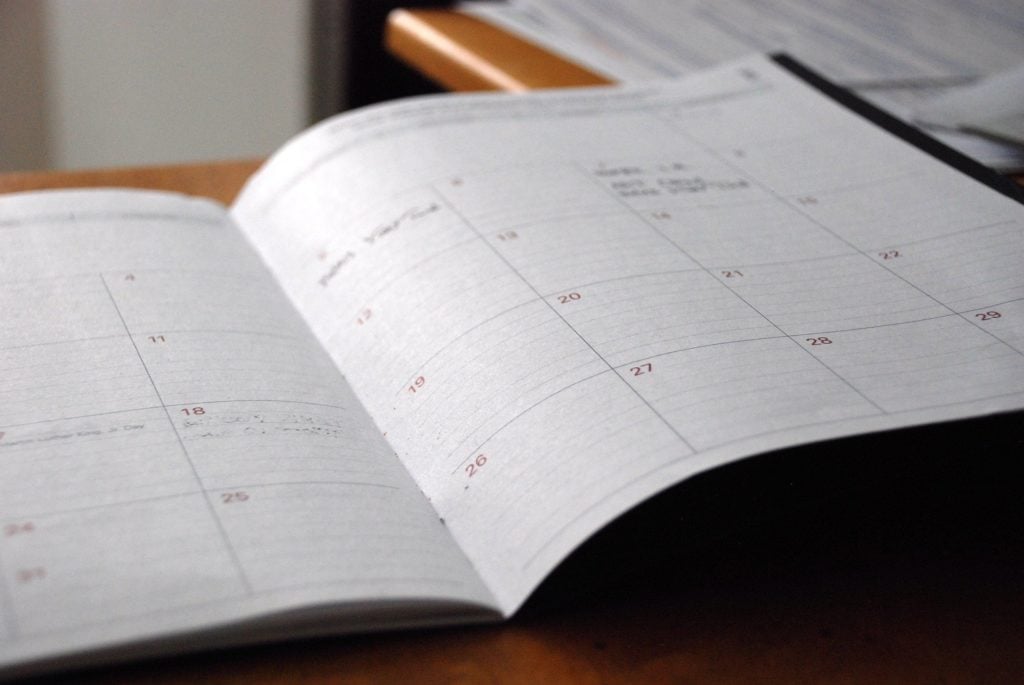 Even though the LSAT schedule has changed due to COVID-19, there are plenty of options to stay on track with your intended timeline.
Here is the full LSAT roster for 2022 up to June 2023:
January 2022 — LSAT

January 14
January 15
January 16

February 2022 — LSAT
February 2022 — Spanish LSAT
March 2022 — LSAT
April 2022 — LSAT
June 2022 — LSAT
August 2022 — LSAT
September 2022 — LSAT
October 2022 — LSAT
November 2022 — LSAT
January 2023 — LSAT
February 2023 — LSAT
April 2023 — LSAT
June 2023 — LSAT
Registration for the August-November 2022 LSAT is now open. Go to the LSAC website to register for the exam.
Each testing date comes with its own set of deadlines for registration, assistance requests, cancellation, and so forth. To see an example schedule, scroll to the "When is the Next LSAT?" section on this page.
LSAT Test Locations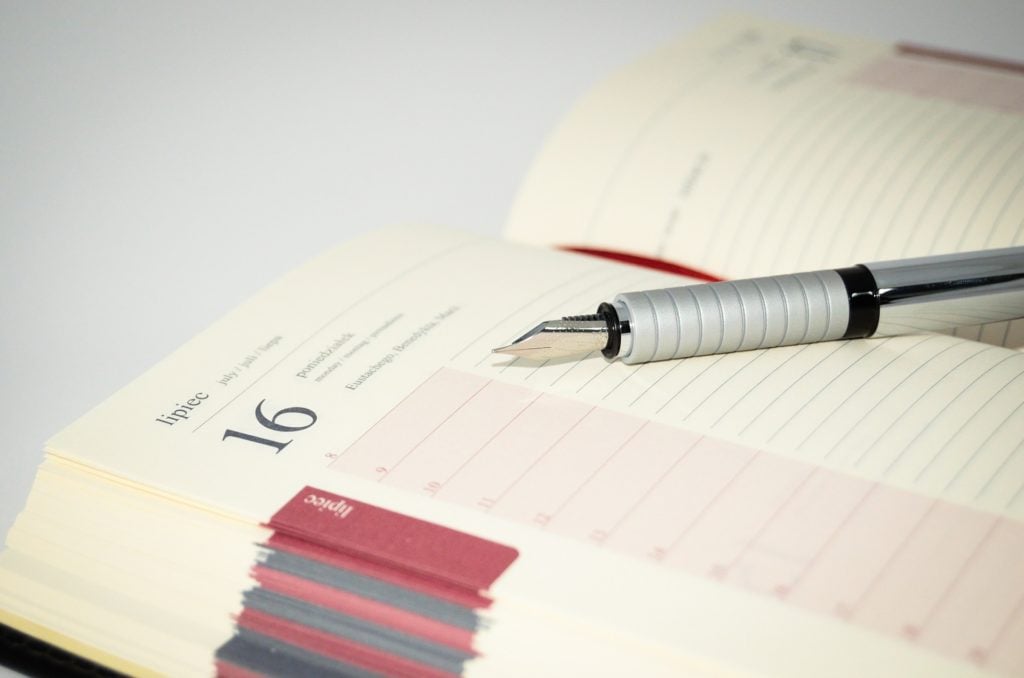 On the LSAC website, users can perform an LSAT test center search that provides location information. By searching, you can find out if the LSAT will be offered in-person near you.
Whether they are available in a physical location or only online, the LSAT usually begins at 8:30 a.m. and takes three and a half hours.
How to Sign Up for the LSAT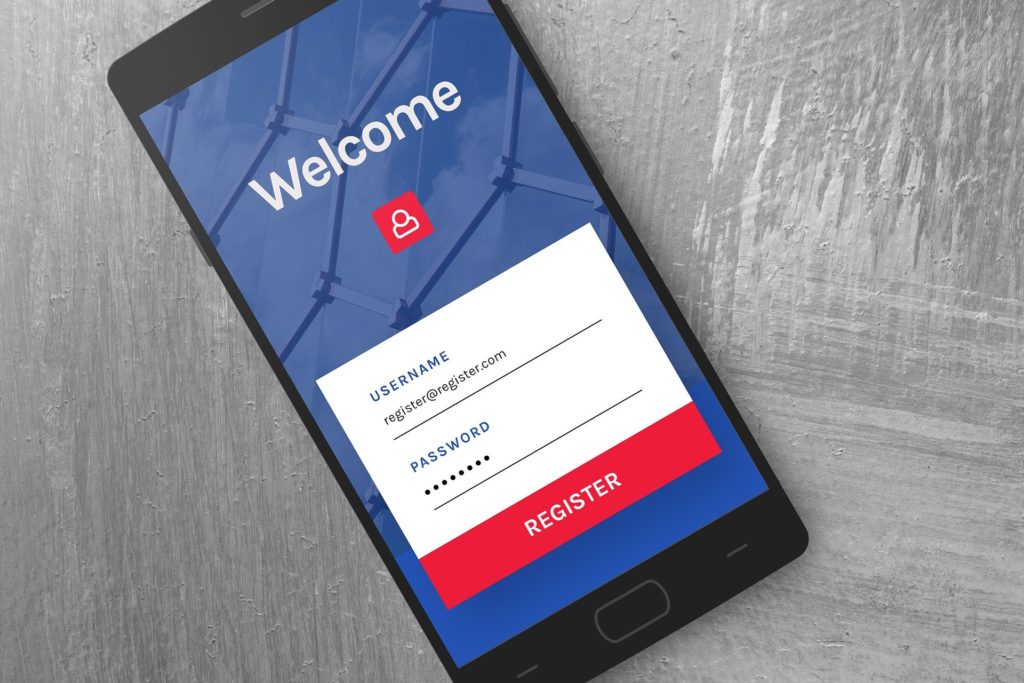 If you're ready to schedule the LSAT, you first need to know the registration deadlines for your desired test date.
To register for the LSAT online, you'll need an LSAC account. Once you have one, you can sign in to your LSAC account and then submit your LSAT registration.
When Should You Take the LSAT?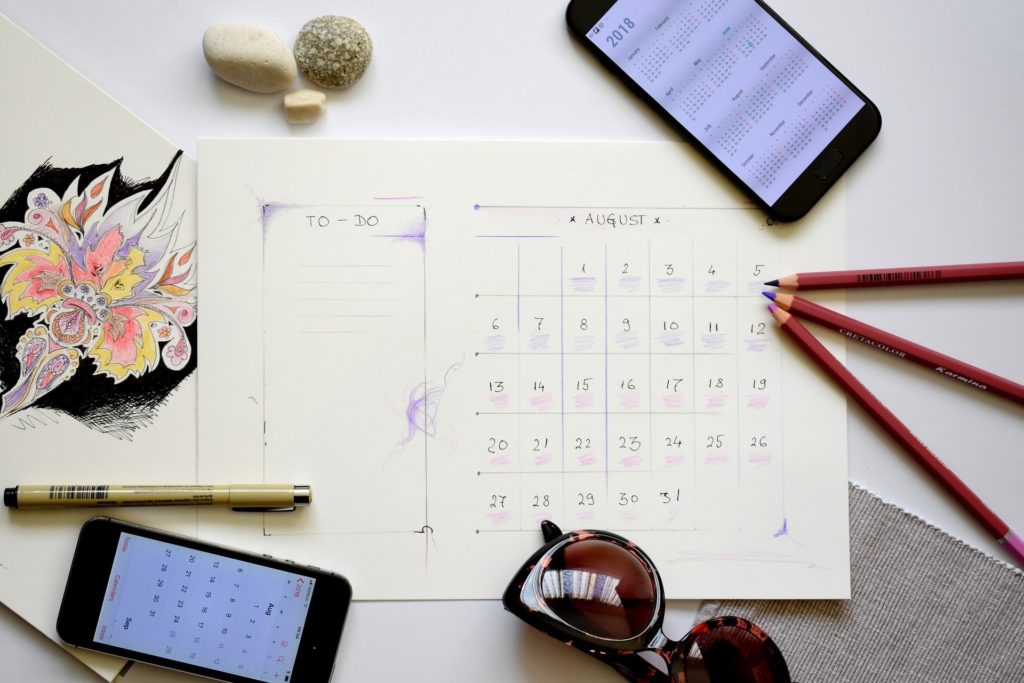 Your ability to get into law school is on the line. It's important that you decide the best time to take the LSAT with a few factors in mind:
Only take the test when you are truly ready
Time your study and preparedness to an available testing date
Time your score release with your desired LSAT admission window
Do you want time to rewrite the LSAT, in case you need to improve your score?
Law school admission deadlines vary depending on where you apply, but applications generally open between late August and early October. While deadlines to apply can run into spring of the following year, almost all US law schools use a rolling admissions process.
With rolling admissions, law schools begin making admissions decisions as soon as applications start coming in. The earlier you apply, the more spaces are available, and the better your chances of receiving that acceptance letter.
If you want to submit a law school application early in the fall, you need to be sure that your score will be ready. Writing the LSAT during summer will ensure you have test results near the opening of the application window.
Knowing what school you want to go to will also help you reverse engineer a strategy to get the score you need. Research your top choice law schools to find out the average LSAT scores for their incoming students, and the dates of their application windows.
Once you know what law schools you want to apply to, and what score you need to get, you'll better understand how long to study for the LSAT. An LSAT review course is your best bet to grow the right skills.
One factor that many applicants fail to consider is the possibility of a low score. If you have to retake the LSAT to improve your score, your whole timeline will be thrown off.
Some applicants choose to write the LSAT earlier in the year, which allows time for a do-over without having to wait another year to apply.
Keep in mind that it's not uncommon for this to happen. Rewriting the test may be one of the costs of the LSAT to factor into your budget.
Look into recommended study schedules and LSAT prep courses to find out how much time you'll need to allocate. Once you have a timeline for your test, set aside time each day and follow these LSAT tips to make sure you stay on track.
Remember that the LSAT isn't ultimately a test about concepts. This means you can't really "cram" or just memorize a lot of information. Instead, you'll have to really practice the skills that are going to be put to the test.
Choosing the best LSAT review course is the best way to hone these skills perfectly so that you can perform your best on test day.
All that said, there will be a few days each month when you can take the LSAT, whenever you are ready. You should be aware of the registration deadlines and location (either in-person or online) where you schedule the LSAT.
When Is the Next LSAT?
The next LSAT you can register for is in September. You can sit for the LSAT on Friday, September 9, 2022 and Saturday, September 10, 2022. That is, if you manage to register within the deadline.
Registration Deadline September 2022
The registration deadline is Tuesday, July 26, 2022, if you want to take the test in September.
Testing hours and dates will be available on a "first-come, first-served" basis, so if you have specific requirements, you should register as early as possible.
Accommodation Request Deadline (For Test-Takers With Disabilities) September 2022
For test-takers with disabilities, the LSAC offers accommodation to take the LSAT. You must request such accommodation before Tuesday, July 26, 2022.
Assistance Request Deadline September 2022
If you cannot meet the technical requirements to take the LSAT, you can request assistance by LSAC no later than Sunday, August 21, 2022. LSAC will do everything possible to help you sit for the exam.
LSAT Score Release Date September 2022
Scores will simultaneously be released in your online account and to the law schools you have applied to. The release date is scheduled for 9 a.m. ET, Wednesday, September 28, 2022.
The scores will only be released for applicants who have taken the Writing section at a test location.
Test Date Changes September 2022
The LSAC allows for several opportunities to change your LSAT testing date or cancel your exam and get a refund.
Below is a table as published by LSAC.
| | Deadline | Fee/Refund |
| --- | --- | --- |
| Test Date Change | Tuesday, July 26, 2022 | No charge |
| | Wednesday, July 27, 2022 through Friday, August 5, 2022 | $135 |
| | Saturday, August 6, 2022 through Thursday, September 8, 2022 | $215 |
| Registration Refund | Thursday, June 30, 2022 | $215 refund |
| | Friday, July 1, 2022 through Sunday, July 10, 2022 | $50 refund |
FAQs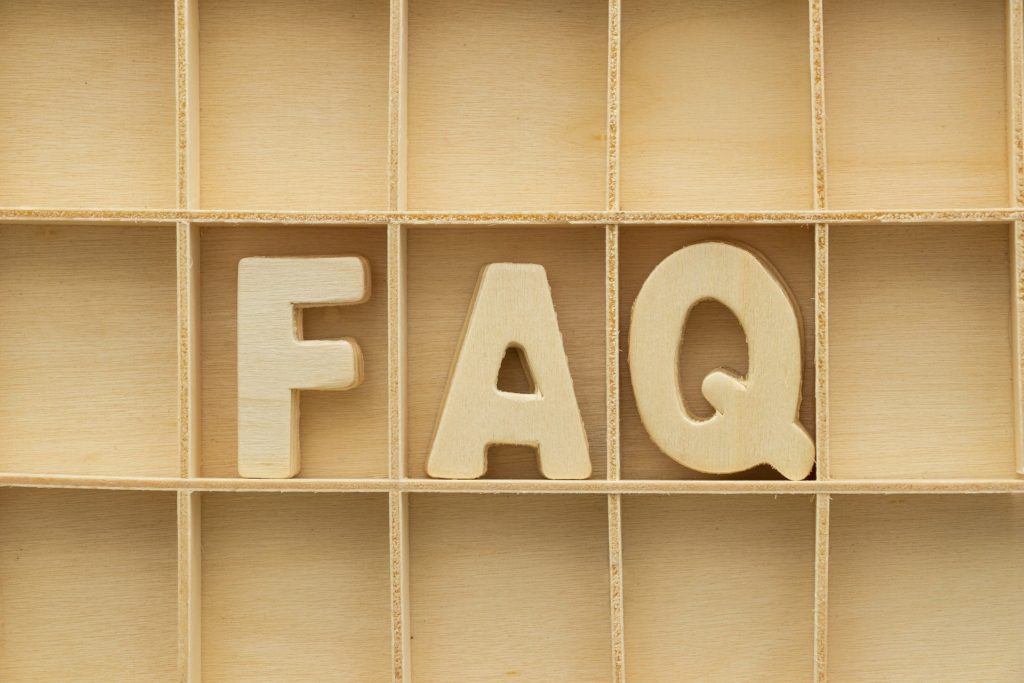 Here are some answers to frequently asked questions about taking the LSAT in 2022-2023.
How Much Does It Cost to Take the LSAT?
The LSAT is your entry point into law school. The test itself costs $215 for registration.
You will also need to buy a subscription with the Credential Assembly Service (CAS) through the Law School Admissions Council (LSAC). This costs $195 (for two submissions) and is how your LSAT test score is sent to the law schools to which you are applying.
You will also need to pay $45 for a Law School Report, one for each school.
The bigger cost of the LSAT is usually in test prep materials. Some of the best LSAT test prep companies provide comprehensive courses to prepare you for the exam. These are worth it for most students and can run from $800-$2,500 or more.
Where to Take the LSAT
The LSAT was offered in specific testing locations throughout the United States. Since 2020, LSAC has provided a remote option called LSAT-Flex to accommodate social distancing and restrictions mandated due to the COVID-19 pandemic.
LSAT-Flex is offered monthly and provides virtual proctoring for students who want to take the exam remotely. However, remember that you can only take three of the four sections online. You will still need to sit in a physical test center to take the Writing section.
How Often Is the LSAT Offered?
The LSAT is offered once a month, with registration deadlines approximately a month before the exam date. Once registered, you will take the LSAT on your assigned test date, usually starting at 8:30 a.m. The test takes three and a half hours.
Regardless of the date on which you took your test, you will receive your LSAT score along with everyone else who took it in the same month, usually within the last week of the month.
How Long Does It Take To Get LSAT Scores Back?
LSAT score delivery is estimated by LSAC and usually listed next to your test date. LSAC estimates that you will receive your LSAT score within 3-4 weeks of your test date. You will receive your LSAT test date by email. If you've already arranged for your Credential Assembly Service (CAS), this score will be submitted with your other relevant academic records and recommendations to the law schools of your choice.